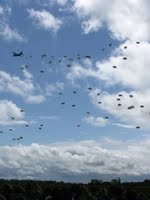 We want to wish all of the veterans out there a very special and happy Veterans Day 2009! We want to take this opportunity to remember and recognize the many brave soldiers who risked their lives to see that France and America became and remain free nations.
To show our support, we have included in this blog a few photos that were donated by Mark Kulkowitz, Owner of The Mad Batter restaurant located in Cape May, New Jersey. His father was one of the many brave soldiers who stormed the beaches of Normandy, France in 1944 during World War II. This fight was the beginning of the battle that defeated the Germans as they had invaded France and the rest of Europe for control of the land. The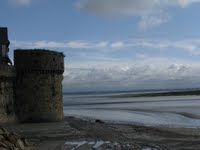 Americans joined the fight alongside of France after Pearl Harbor was bombed by Japan. This long and corageous battle brought back the freedom and independance of France and other Europeans countries.
We salute all the veterans who have lived and died fighting for this country and all those in favor of freedom as we know it! We are proud to be a French-American business and without this important battle we may not be here today!
Happy Veterans Day and as always, Drive Safe and Happy Motoring! F
From all of us here at Pumpkin Fine Cars & Exotics!