Everyone here at
Pumpkin Fine Cars & Exotics
and all of our loyal Pumpkin famil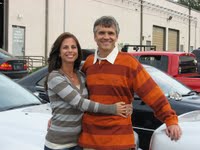 y and friends would like to wish
Franck Freon
a very safe and speedy recovery from his knee operation. After a long and successful 18-year career of professional race car driving, his knee is in need of some tender love and care. So tomorrow is the big day and although it is a minor out-patient procedure, we expect him on his feet in no time! We want to wish
Gina
, Franck's wife, good luck as well, as she will definitely have her hands full! Dont forget we are open for regular business hours for the holiday weekeend.
For anyone interested in checking out some of our
pristine vehicles
or if you had plans to take one for a spin, don't worry... the showroom will be in full operation during our r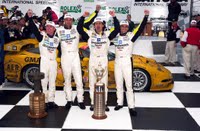 egular
showroom hours
of Monday thru Friday, 10am - 6:30pm, and on Saturday, 10am - 3:30pm. The regular
Pumpkin crew
will be in full effect and selling cars in absence of our leader.