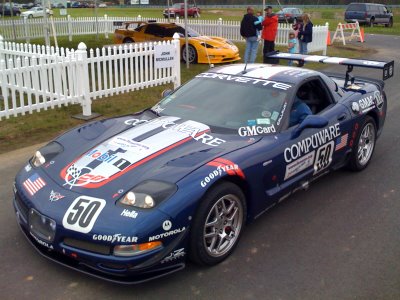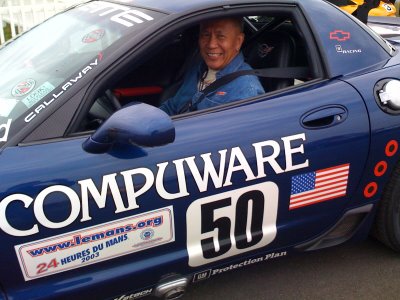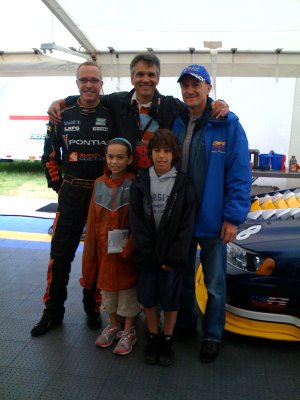 Check out the photos from Franck's visit to ThunderBolt Raceway on Saturday May 2nd.
Franck
was joined by his old teammates from the 2003 Le Mans Championship Team, Kelly Collins, and Andy Pilgrim. We snapped a rare photo of the "Three Amigo's with Franck's children Harrison, and Isabella. Kelly Collins is the current Grand Am Gt Title holder. Andy Pilgrim raced Saturday, and was the winner of the Speed Challenge Series. You have to check out the photo of the Corvette Z06. It is an exact replica of the C5R Corvette the "Three Amigo's " drove in the
2003 Le mans.
Jamie Recabo, a close personal friend of Franck Freon is the owner of this very special Corvette Zo6. As you can see in the photos, Jamie's replica has every detail that the original had on it. It was a fun day had by all. Check the blogs for information on the next time Franck Freon will be visting the race track. Stop by
Pumpkin
check out our
inventory
and say hello to Franck. See you soon.