All of us here at
Pumpkin Fine Cars & Exotics
have been receiving an out-pouring o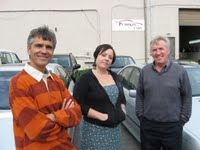 f generous calls and emails inquiring about Franck's recovery. We want to let everyone know that he is recovering well and truly appreciates all the well wishes that have been coming in from all over the South Jersey area. He will back in the office soon and wants to thank everyone that has shown their support and of course, all of thos
e who have come in and are buying cars...LOL!
If you would like to send
Franck
a get well wish you can contact him via email at
[email protected]
or if you are a Facebook member, you can send him a message on his facebook page by
clicking here
or searching Franck Freon. For more informat
ion on Franck Freon & his racing career, log onto
http://www.pumpkincars.com/
and click on the "
Meet Franck Freon
" section.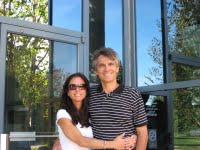 To check out our current inventory of pristine, pre-owned vehicles,
click here
or visit
http://www.pumpkincars.com/
. The showroom has remained opened and in full operation during it's normal business hours of Mon-Fri, 10am-6:30pm and Saturday 10am - 4pm.
Thanks again to all our family and friends who have continued to support Franck and Pumpkin Cars through-out the years and we want to wish all of you a very Happy Holiday Season and a Prosperous New Year!