September 24, 2009, Egg Harbor Township, N.J.
In these hard times, it's nice to know that there are charities around to help those really in need. The auto industry has taken a hard hit, as with many businesses. Smaller, ind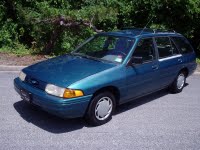 ependent and family-owned companies are some of the hardest hit. However,
Pumpkin Fine Cars & Exotics
tries its hardest to give back to the community through donations to the schools, sports teams and other worthy charities as often as possible. Recently, with the help of Maria Shelton from the
Rotary Club of Atlantic City
,
Pumpkin
Fine Cars & Exotics
was able to donate a 1993 Ford Escort to the
Salvation Army's Car Donation Program
.
Through organizations like the Salvation Army, who have been around since 1880 participating in programs throughout the United States,
Pumpkin
has been able, once again, to make a difference in the lives of others. The Salvation Army h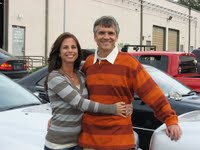 as been able to help thousands through the proceeds received from the sale of vehicles taken in from donors like Pumpkin. Owners,
Franck and Gina Freon
of
Pumpkin Fine Cars & Exotics
have been donating to numerous charities around the greater Atlantic City area for over ten years. When the possibility arose to give to a charity that accepted autos as donations, Franck and Gina were more than pleased to do so. Franck was a race-car driver for 18 years and anything relating to cars is his specialty. In this case, donating a vehicle was the fanciest move he could make.
For more information on car donations and other tax deductible contributions, visit
http://www.thesalvationarmycardonationprogram.org/
.
If you'd like to check out Pumpkin's full list of current
inventory
visit
http://www.pumpkincars.com/
or call (609)646-7676.