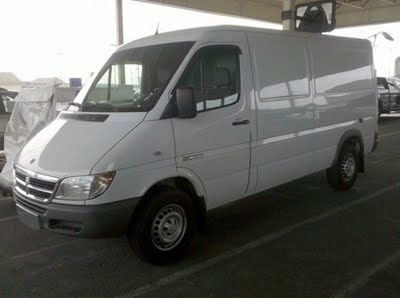 Pumpkin Fine Cars & Exotics'
Car Of The Day...a
2006 Dodge Sprinter 2500,
3-Door Cargo Van. This LIKE NEW, HIGH CEILING, MERCEDES-BUILT, Dodge Sprinter is "all about utility, interior room and transporting large numbers of passengers and/or lots of cargo", according to
Edmunds.com
. This pre-owned Sprinter is not something we would normally have in-stock, however being a Mercedes-built concept and previously sold as a Mercedes Benz, it really wasn't too far off our spectrum. Mercedes breeds QUALITY ALL AROUND and can stand up against any other manufacturer. So it wasn't a big surprise when
Franck Freon
, owner of Pumpkin Fine Cars & Exotics, decided to snatch one up at a GREAT PRICE. These bad boys generally retail at over $50,000 new but we have it PRICED TO SELL, with just over 50k original miles, for ONLY $21,995.00.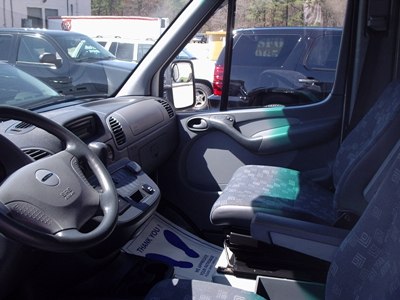 This Dodge Sprinter has a 5 cylinder, 2.7 liter TURBODIESEL, automatic transmission, RWD and has 154 horsepower. It has a 289 inch body length and a MEGA ROOF height of 7 feet, making it easier to walk around in. This van comes with two storage compartments, one on each side equipped with numerous locking drawers and shelves. It is a ONE-OWNER vehicle with a PERFECT TITLE HISTORY. This Van also comes with a 5 YEAR or 100k MILE LIMITED WARRANTY. Features include Cloth Interior, Tilt/Telescopic Steering Column, Automatic Climate Control, ABS & Stabillity Control. It definitely has some "CLEAR ADVANTAGES over its competitors in the realms of cargo capacity, body configurations and driving dynamics", read more about this Cargo Van on Edmunds.com.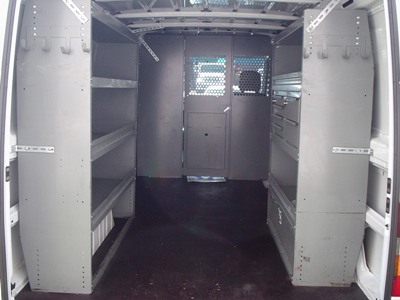 So if you are in the market for a new work van and you want this much IN-DEMAND, FRESH, NEW STYLE Dodge Sprinter, stop by our showroom in Egg Harbor Twp and take it for a spin. WHY PAY RETAIL, when you can own this BARLEY BROKEN-IN, PRISTINE, Sprinter for HALF THE COST? For more information, log onto
http://www.pumpkincars.com/
or
contact us
at (609)646-7676 or email to
[email protected]
.